Mirrors are a wonderful tool to create an atmosphere in the home. With carving, etched or ornate frames – they are a perfect way to transform your home.
We offer both small fine bathroom mirrors and models suitable for the hall, bedroom or even living room. You can obtain a high full-length mirror suitable for hall or your closet with carved oval mirror for bedroom or a fine mirror with rich carving, which ideally will be combined with the interior of your living room.
Furniture factory presents to your attention a rich catalog of mirrors with wooden frames array. They may be round, rectangular, elliptical, or by threaded elements and aged finish. We produce also models on individual projects.
All mirrors are made of solid wood, and the model is made of beech, oak, cherry or lime. The models we offer are boutique and suitable for modern or classic decor and are suitable for any home.
The Mirrors in Your Home
To give light to your home to bet a large mirror in the hallway. This classic model is suitable not only for homes with classic furnishing, but also for modern apartments, which can serve to focus the corridor, or for breaking the strict interior. The model is available with gold patina, but can also be a frame made of natural wood. Its advantage is that you can be full-length mirror, but if you want a small mirror, the company offers such a decision.
This model is already suitable not only for the corridor, but bedroom. A slender frame with beautiful carving, can easily replace any picture or lamp that you choose to mount the decoration in the room.
Every lady wants to be sure she looks good, and the ability to full-length mirror is available with appropriate mirror. Especially we offer exquisite mirror with fine carving to allow them to inspect the full-length. The model is available with a frame of solid wood with fine carving, like the rectangular shape is optional. At the request of customers mirror can be made oval or another design to meet your expectations.
The color can also be, whatever you want. From the menu "Colors" you can select the color for the frame of the mirror as a model even comes with antique finishing or patina. Entirely by customer.
None bathroom can not do without a mirror and beautiful mirror can transform the most boring interior in this room. One of the most exquisite and beautiful models rear house and in particular the bathroom mirror is a boutique threaded. The model fits perfectly to the bathroom in a classic style because of its rich ornamentation. The mirror comes with antique finishing, patina, or natural color. Special lacquer coating protects the wood from moisture in the room and helps to preserve it for a long time.
What are the advantages of our mirrors? They are beautiful, exquisite and exceptional quality. Compare a mirror made of solid wood and mirror with plastic frame. Over time, the plastic frame fade, stain is easier to keep mold and is more difficult to clean. Moreover, artificial stand on the wall.
Just for comparison, the mirror with a frame of solid wood looks beautiful, worthy substitute any picture at home, and it is easy to clean and does not form mold on it, thanks to the special varnish.
Another advantage of mirrors with frames array is their design. Want to put a beautiful thing in the bathroom with which to add romance to the room? Mirror with wooden frame with rich carving, is perfect for any romantic set man. It will perfectly match any bathroom where you choose to place it. For comparison – mirrors with plastic frame usually do not have rich ornamentation, they are also identical and can hardly pay attention to them.
The strength is not to be underestimated. Presented by our models and mirrors threaded frames array are extremely healthy. You can be assured that even if you spent some time in a warm room, the mirror will not melt or become brittle. Nor tremble, whether framework will remain in your hands, if you decide to move it.
Applications mirrors are numerous – you can use them not only to complete his morning toilet, or to check whether your vision is perfect, but for decoration rather than painting or simply to bring more light into the house. Properly placed, a mirror will make your room a cozy and light, and can even make it optically more.
Mirrors with frames of necessaryhome and carving themselves are works of art. You do not have a suitable picture above the fireplace in the living room? A mirror with fine carving rectangular or circular design can perfectly replace any landscape or portrait. In addition to giving more space to the room.
And last but not least, a few words about Feng Shui and mirrors. Mirrors with frames made of natural wood improve the flow of energy in the home, and those with rich ornamentation and increase success.
It is important and where you place the mirror at home. Keep it away from the front door, because from there enter the useful energy. It is best to place a mirror on one of the side walls to have the opportunity to look calm and to respect the principles of Feng Shui.
Also the size of the rear hallway matters. Buy mirrors in which you can full-length mirror and even has a small distance above your head. High mirrors a rectangular or oval shape are ideal for this species.
Be careful with the mirror in the bedroom! It is an indispensable assistant in the correct selection of dresses, but keep it away from your bed so you do not reflect, while you sleep. Choosing the bedroom mirror, put it far away from the bed or account some curtain with which to cover.
Finally – a few words about the aesthetic beauty. Whatever we say, the beautiful thing is invaluable, especially when you have to hide a defect home. Carved mirrors are not only functional but also beautiful. And you can cleverly hide them all the flaws in your home.
Gallery
Get a hotel-inspired look at home: the MirrorMate mirror …
Source: www.housedecoratorscollection.com
Get Inspired: 10 Minor Home Upgrade Ideas
Source: howtonestforless.com
target mirrors bathroom
Source: bradisoc.com
24 easy and inexpensive ways to upgrade your bathroom
Source: news.buzzbuzzhome.com
This Thrifty House: Framed Bathroom Mirror #howto # …
Source: www.pinterest.com
Update bathroom mirror diy | For the Home
Source: www.pinterest.com
Update Your Mobile Home Bathroom With Ideas We Love
Source: mobilehomeliving.org
Easy DIY Bathroom Updates | Bathroom
Source: www.pinterest.com
Update Your Bathroom with a DIY Mirror
Source: www.pinterest.com
Mirror decorating ideas and inspiration to instantly …
Source: seeninthecity.co.uk
Before and After Makeovers: 20+ Most Beautiful Bathroom …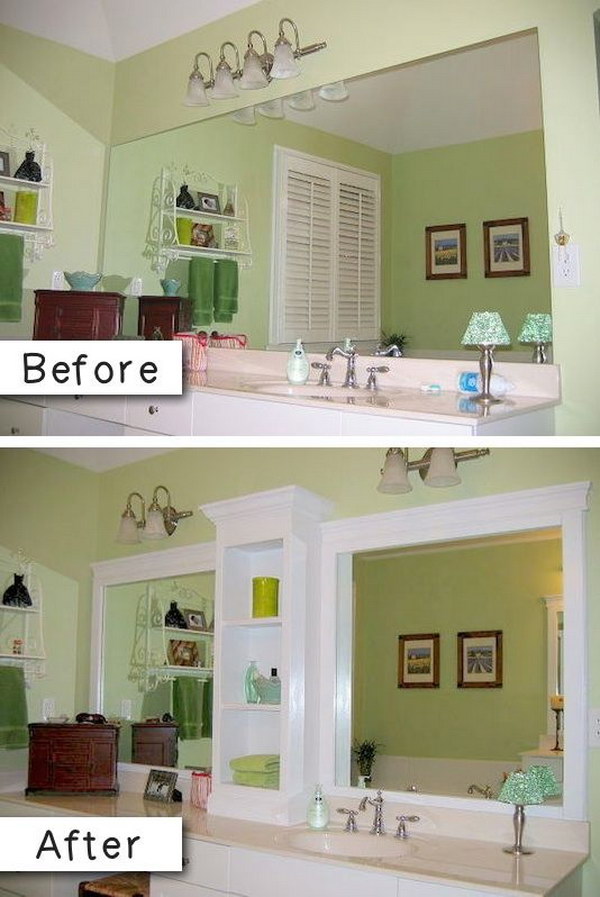 Source: notedlist.com
Make Things for Home: Update a plain Bathroom Mirror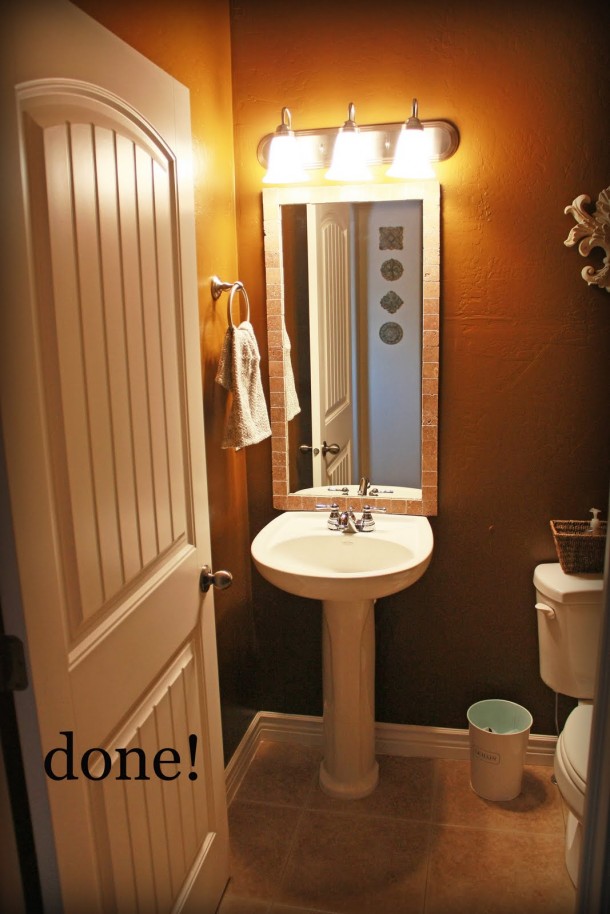 Source: makethingsforhome.blogspot.com
How To Frame A Bathroom Mirror With No Miter Cuts …
Source: www.thestonybrookhouse.com
Five Ways to Update a Bathroom
Source: www.centsationalgirl.com
DIY Framed Mirror Tutorial
Source: www.thehouseofsmiths.com
Hometalk
Source: www.hometalk.com
Updating Old Mirrors San Diego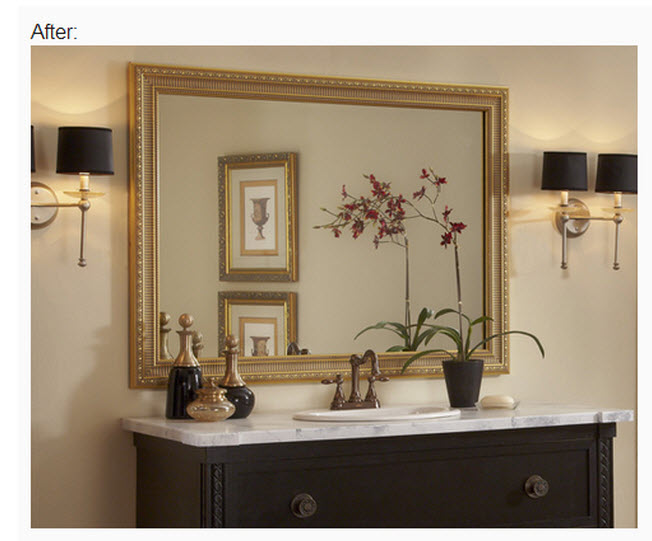 Source: susansutherlindesigns.com
Update Your Home For Spring With Trendy Mirrors, Wall Art …
Source: candieanderson.com
Update Your Master Bathroom on a Budget ~ whether you're …
Source: www.roomsolutions.com
This Thrifty House: Framed Bathroom Mirror #howto # …
Source: www.pinterest.com