With minimal dedication, have a dog worth every minute of your time
PROS
Beautiful design with silky finish and beautiful
Company quality above the market average
CONS
It will eat your pizza when you least expect
You do not like to walk
In a world where the internet of things is being increasingly discussed, we forget that dogs are excellent presence sensors, security systems, and especially a good friend for any time. This is the review of Harry, my pet with me since 2011.
Design and Footprint
My brother says that there are two types of dogs: the beautiful and wonderful. It is quite certain that Harry is the second option, with its silky and beautiful at that eliminates the need for frequent brushing (I've never done it throughout his life, by the way).
When puppy, it was hard to imagine her at would be a bit darker and that its size would be average. Harry is a dog born beautiful, had completely altered his form-factor and still continued with its characteristic beauty.
performance
Harry is a descent with mutt of a Cocker Spaniel with a Golden Retriever. As soon as we adopt, all spoke it was to be expected that Harry was an extremely playful and very hyperactive dog. They not missed a word.
In the first four years of life, Harry peed in the wrong place, went up where it should not, desperately barked for any reason and would not let any human being alone. He was acquiring maturity and now, 5 years, rarely do their needs in improper location. Harry continues barking for any new intruder, including birds, mosquitoes and even planes and helicopters invading your airspace.
Several people who knew Harry still puppy cost to believe in evolution. He went from being a boring dog and became quite friendly (since a home dweller is present at the time).
Something strange is that Harry did not like very much to go for a walk. Having a human holding the leash is one of your worst nightmares; on the street, he almost balks at the time of walking.
software
Harry comes with some very interesting pre-installed features:
Spend time whenever it is about to rain, Harry begins to sniff everywhere it is available.It rarely fails. If this task is running at the time, get ready for a storm.
Vacuum objects: left a fruit falling from his plate at breakfast?If Harry is watching you, probably the object has already been collected before you even look at the floor.
Repeater Talkback: If someone gets home, Harry is the first to speak out about the arrival of someone.
Drums
To keep all your activity, Harry feeds feed Balance Natural Adult Races Medium and Large and water. In addition, he eats bark carrot almost every day, which helps keep the good beautiful. However, Harry is able to eat anything (except lemon and onion) that is within your reach.
In a Sunday lunch, all that were on the table made a brief departure after the end to receive a guest at home. Harry had access to the room (the dining room door was open) and, insidiously, the dog stood on a chair and ate all the gnocchi bolognese that was left.
All this was done with the greatest possible elegance: there was no sign that a dog had been there. The Pyrex that the gnocchi was found completely clean with no evidence that any dog touched the container.
Other similar episodes happened: in the same situation, the dog took advantage of a roast chicken bakery and a pizza in Portuguese flavor.
Conclusion
Harry is a very poor attention dog, and is willing to reciprocate affection at any possible moment. Being beautiful makes Harry a dynamic object of decoration that pleases anyone in the environment, and the autonomy of the dog is exemplary: it is served with food three times a day, and feed on fruits and vegetables at lunch.
Over time, he began to care less and behave more without losing its charisma and distinctive companionship. With minimal dedication, have a dog worth every minute of your time.
TECHNICAL SPECIFICATIONS
Race: Mutt;
Source: Cocker Spaniel and Golden Retriever;
By: blonde, white spot on the tail;
Age: 5;
Weight: 15,000 grams approximately;
Food: food three times a day, and leftover gnocchi bolognese;
Sensors: presence, climate, food detector airspace invasion;
Pre-installed applications: weather, vacuum objects and repeater intercom;
Suggested price: $ 0.00.
Gallery
Kids' Book Review: Review: Harry the Dirty Dog
Source: www.kids-bookreview.com
Picture Book Review: Harry the Dirty Dog
Source: powerlineprod.weebly.com
Harry the Dirty Dog by Gene Zion — Reviews, Discussion …
Source: www.goodreads.com
1000+ images about Harry The Dirty Dog on Pinterest
Source: www.pinterest.com
No Roses for Harry! by Gene Zion — Reviews, Discussion …
Source: www.goodreads.com
No Roses for Harry! by Gene Zion — Reviews, Discussion …
Source: www.goodreads.com
Harry the Dog books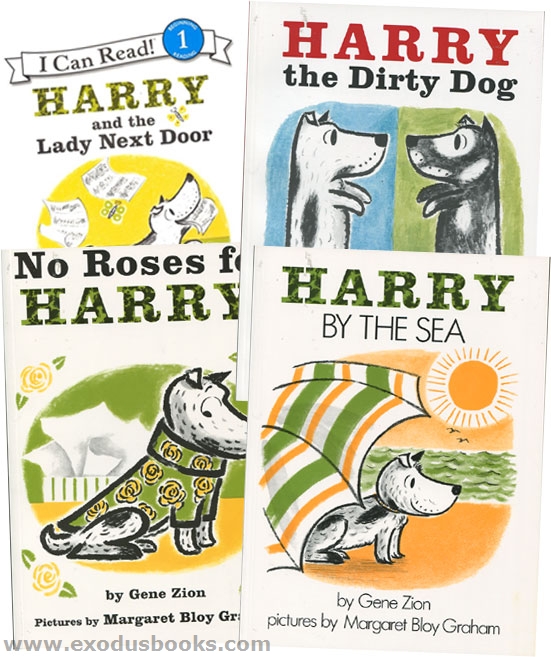 Source: www.exodusbooks.com
Today, I learn about:: Book reviews : 'G' and 'H' books
Source: todayilearnabout.blogspot.com
Young Readers: Harry the Dog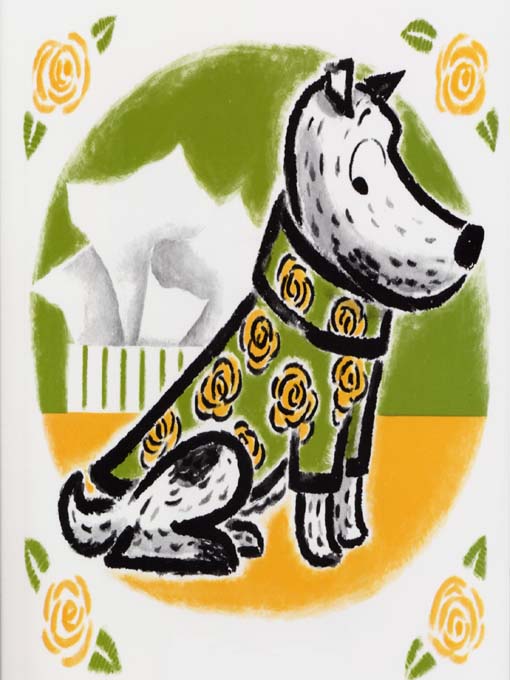 Source: zero-to-eight.blogspot.com
book review
Source: raisinglittledragonslayers.wordpress.com
Kid's DVD Review: Don't Let The Pigeon Drive The Bus
Source: owtk.com
Harry The Dirty Dog by Gene Zion and Margaret Bloy Graham …
Source: www.slaphappylarry.com
Book Review: No Roses For Harry! – Dad Without A Map
Source: dadwithoutamap.com
Harry the Dirty Dog and Other Animal Stories by Gene Zion …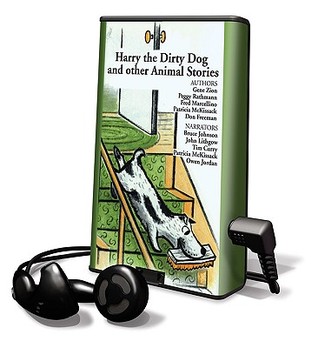 Source: www.goodreads.com
Harry the Dirty Dog by Gene Zion — Reviews, Discussion …
Source: www.goodreads.com
Pinterest
Source: pinterest.com
A Handful Of review Frauds And The Way To Protect Against …
Source: shaynesteadham.myblog.de
2 review Frauds And Best Ways To Eliminate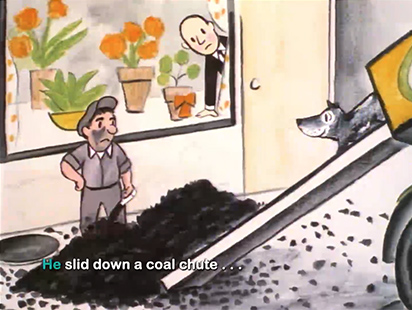 Source: georgianafitzgeral.myblog.de
Cornelsen English Library
Source: www.cornelsen.de
The Skipper's Dog's Called Stalin Book Review A Harry …
Source: www.stevefreemanonline.com