App for iOS
The Pebble Time began to reach users on 27 May and, although some sources had indicated that the company may be experiencing severe financing problems, the launch of the second generation of its smartwatch not appear to be affected. However, many iPhone users who have received their Pebble Time recently have you found with surprise that they can not use, guess why?
Incredibly, is not yet available application for iOS Pebble Time, an indispensable tool for synchronizing the clock with our iPhone requirement. But it seems that this time the fault is no Pebble, because Android users are able to enjoy their smartwatch smoothly thanks to the app has been available on the Play Store for days.
The company has fended off criticism of iOS users claiming that the app is ready for weeks, but for some reason the review process being carried out by the team of the App Store is taking longer than habitual. In fact, Pebble has attached a screenshot in which the review status of the application, as you can see, has gone through several phases somewhat strange shown.
Initially the application of Pebble Time was sent for review on May 11 and was approved on May 18, pending the company decided to publish it when it saw fit.However, on May 22 Pebble team added a new version to correct "minor errors", five days before the official launch of the smartwatch. When he arrived on 27 May, the app was still "under review", which Pebble blames "the vagaries in the approval process for the App Store and its rules."
Obstruction by Apple
The company did not hesitate at any time to refer to this delay as an "obstruction" by Apple and encourages its users to get their discomfort to the Cupertino through social networks via hashtag #FreeOurPebbleTime. The workaround recommendsPebble all those iOS users who have already received your watch and is still waiting to borrow an Android phone to a friend or relative and perform the synchronization process.
Although times for approval of an app in the App Store are around 10 days, so Apple still be found in its usual term Pebble recalled that take 43 days waiting for the company to approve them an update for implementation Pebble for iOS.
Note: iOS is an operating system developed by Apple company. Click here for more meanings.
Pebble Time
He sensed that something big was being prepared, and finally here it is: Pebble Time is the new smartwatch Pebble. Even if you do not prepare your credit card, for now.
This is a new project of the Pebble family that is put on Kickstarter to raise funds in the face of its launch, and they have already far surpassed in the first minutes. As a great feature, Pebble Time includes a color 'e-paper' display with autonomy above what other models provide.
Screen
Based on an LCD panel, the new Pebble Time includes the same 'e-paper' technology as the original Pebble, but in color. This improvement allows you to maintain a high autonomy of the battery, according to the manufacturer up to 7 days with each load and much higher than the current Android Wear ( Moto 360 , G Watch R , among others) that must be charged daily.
As a negative note, the range of colors offered is very limited compared to the more classic LCD / OLED screens, allowing to display only 64 colors compared to the millions of other alternatives. Pebble assures, that yes, that the vision in surroundings of much light is assured.
Next to the screen, Pebble Time also has a microphone to receive voice commands. Once again, its functionality is limited, allowing you to respond to incoming notifications using preset commands or to write small texts (notes, emails, SMS, Hangout messages, WhatsApp, Facebook Messenger). It is not, by far, a Siri/Cortana for Pebble, if not a much more limited and less quiet product.
Design
Let's talk about design. Pebble Time is 20% thinner than the original model, reaching 9.5 millimeters with a slight bend in the body (not on the screen) to fit our wrist. It uses standard belts of 22 millimeters, so the possibilities of personalizing it are extended. As a curious note, Pebble will make available to users the necessary files so that anyone can create straps, covers and docks adapted to the Time. 3d printers? It's your turn.
The body varies markedly from previous models. It is available in white, black and red, keeping the side buttons that, say, allow to organize the present, past and future of our agenda:
Pebble Time improves software to be, they say, more intuitive, including for example an 'app menu' with which to control and manage other functionalities.Precisely the software is one of its strengths, with a huge mass of developers programming 'apps' for your app store in which all your apps will be compatible with the new Time.
Price
The official price of Pebble Time will be $ 199 once crowdsourcing ends at Kickstarter and the company sells it through its website. Meanwhile they are promoting it to 159 dollars (only 5,000 units) and 179 dollars (another 20,000 units). There are also other offers on Kickstarter with limited units.
What is the release date? According to Kickstarter in May 2015 will start sending the first units to their buyers, although it is possible that the flood of orders may be delayed a few weeks.
Gallery
App iOS Pebble Time, finalmente disponibile su App Store …
Source: www.macitynet.it
Pebble Time Smartwatch Will Begin Shipping on May 27 …
Source: www.iphoneincanada.ca
L'application Pebble Time pour iOS fait peau neuve et …
Source: www.iphonologie.fr
Pebble Time Steel im Test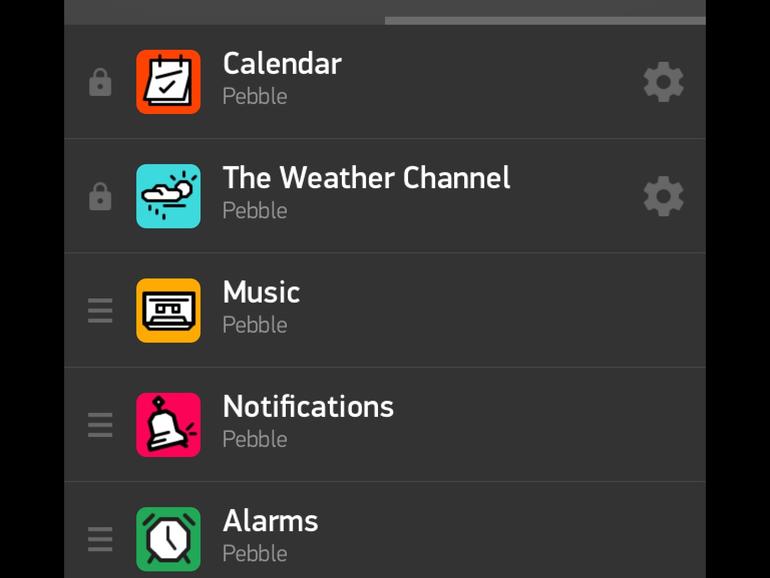 Source: www.maclife.de
Pebble Time smartwatch gets a redesigned iOS app alongside …
Source: 9to5mac.com
Pebble Time iOS App Paring Comparison to Android App
Source: www.youtube.com
Pebble Time-app geüpdatet met notificatie-instellingen
Source: www.iculture.nl
Pebble Time Watch app for ios – Review & Download .IPA file
Source: appcrawlr.com
La Pebble Time et son application iOS passent en version 3.10
Source: www.mac4ever.com
Pebble Time Review: Die einzige Smartwatch, die Sinn macht …
Source: www.deathmetalmods.de
Pebble Time Watch app for ios – Review & Download .IPA file
Source: appcrawlr.com
Pebble Time Watch app for ios – Review & Download .IPA file
Source: appcrawlr.com
Pebble Time: iOS-App nun verfügbar – GIGA
Source: www.giga.de
Pebble Time Steel im Test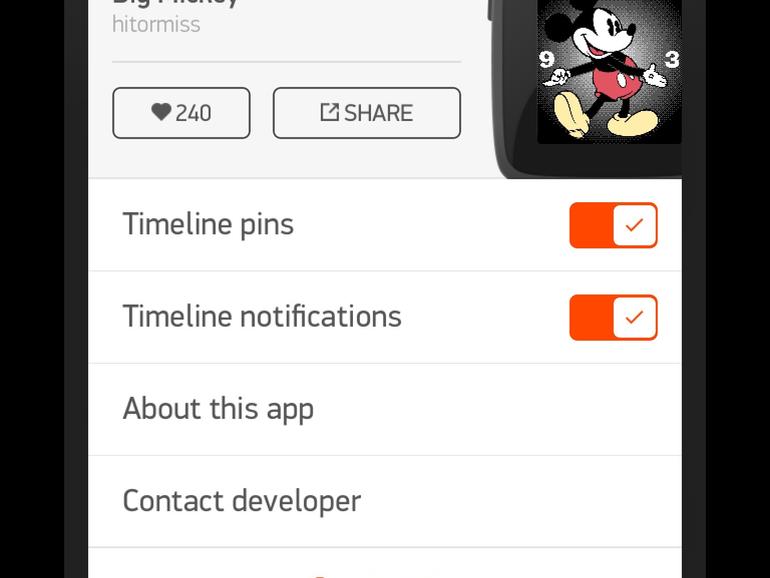 Source: www.maclife.de
Pebble Time Review: The Grandfather of Smartwatches Shows …
Source: digitaltrends.com
Pebble Time iOS-App: Gute Nachrichten für alle iPhone 6 …
Source: apfeleimer.de
Pebble Time Watch app for ios – Review & Download .IPA file
Source: appcrawlr.com
Pebble Time iOS-App: Gute Nachrichten für alle iPhone 6 …
Source: apfeleimer.de
Pebble Time's iOS app hasn't been approved by Apple yet …
Source: www.engadget.com
Pebble Time Steel Watch « Blog
Source: lesterchan.net