The largest Phablet from Nokia so far is supposed to address a very specific target group. With a display size of 6 inches, it plays in a league with the Galaxy Note 3 and does not have to hide in front of it either. The Lumia 1520 is equipped with Windows Phone 8 and has already received the black update. Whether the purchase is worthwhile and who is particularly fond of the new Lumia 1520 , you will find here.
Unboxing & First Impression
Large Display&Top Processing
Even when removing from the typical packaging, I immediately recognize the manufacturer of this phabel. The distinctive Unibody case with the rounded sides and the straight upper and lower edges unmasks the Phablet clearly as a Lumia of Nokia at Computerannals. The design is simply unmistakable and many Lumias can hardly be distinguished from the outside.
A special feature of the Lumia 1520 is its size: With a display diagonal of 6 inches, it is by far the largest Lumia on the market, and thus ranks alongside the Galaxy Note 3 in the category of Phablets.
The Lumia-Phablet  impresses with its quality at the first glance and the excellent workmanship is also evident on closer inspection. It also feels very high quality. The side buttons offer a very good pressure point and sit almost flush in the housing. Positive, I once again notice the additional button, which starts the camera immediately and triggers with another click directly.
The display is rounded off on the sides typical Lumia. This prevents sharp edges and the device can be used very well.
Display
Brilliant In Large Format
The display itself is, as already mentioned, gigantic 6 inches in size and resolves with a resolution of 1,080 x 1,920 pixels. We know this resolution already from smaller devices, but it suffices here to deliver an absolutely detailed and sharp result. Also the black value and the colors are brilliant and not the least quality doubt arise. This is due to the IPS ClearBlack + display, which gives a consistently positive impression.
Performance & Memory
Fast Quad-Core Processor & Satter Memory
A slow Lumia, which performs applications badly or not at all, I have never experienced. The reason for this is the very resource-conserving operating system, which also manages with a small single core CPU. However, since most Lumias have a dual-core CPU, all applications in my previous Lumia tests ran smoothly and were executed quickly. Undoubtedly a plus for Windows Phone 8.
In  this case, the Lumia 1520 even comes with the Quadcore processor Snapdragon 800, which clocks at 2.2 gigahertz and is known from the Nexus 5. It is supported by 2 gigabytes of memory and supplies the Lumia with more than enough power. I can safely say that the Lumia has more power than ever. Ruckler or long loading times are almost impossible and the way for various applications or games is free.
The Lumia 1520 is equipped with 32 gigabytes of memory. If these are too short, you can at any time insert a microSD memory card, which allows you to expand the capacity of the Lumia 1520  by up to 64 gigabytes.
Camera
Sharp Photos In Natural Colors
Also photos need sufficient storage capacity. Finally photographed the installed camera with 20 megapixels. Although it does not quite reach the resolution of the Lumia 1020 , the photos look just as good and look almost natural and beautiful. I personally like them much better and succeed thanks to the integrated photolight also at dusk well. In addition, the camera discreetly on the back is installed and falls here less than the Lumia 1020, where I had the thick and unwieldy design had complained .
Video, the Lumia 1520 in full-HD with a resolution of 1,920 times 1,080 pixels and on the front is additionally a 1.2-megapixel camera for video telephony installed.
Connectivity
Connectivity Nokia Phablet
In addition, the Lumia 1520 does not have to hide: In addition to LTE for the fast mobile network, WLAN in the latest ac standard as well as Bluetooth 4.0 and NFC for wireless transmission are installed. Sensors such as GPS, a motion sensor and a digital compass are just as much a part of it as the proximity sensor, which locks the display when you hold the Phablet to your ear.
Battery Pack
Up To Three Days Of Battery Life
A lot of technology, a very powerful CPU and a huge display definitely need a lot of power. So that the Lumia does not run out after just a few minutes of the juice, a 3.400 Milliamperstunden strong battery was installed. But not only the extreme battery size but also the Snapdragon 800 processor itself should be a reason for the excellent battery life.
Even with intensive use, the Lumia 1520 easily runs through the day, even if you are almost exaggerated with games or surfing. For normal use, the Lumia must be at the earliest after two, occasionally also after three days at the can. These are values ​​that other devices are likely to tremble and another great plus.
Handling
Too Big For One Hand
Why now my restrictive remark at the beginning, this device should not be interesting for every user? On the one hand, the enormous size of 162.8 times 85.4 millimeters makes it difficult for delicate women's hands to keep it safe at all. Even if the Lumia is only 8.7 millimeters thick and well in a large hand, it is impossible with the same still operate. A use with two hands is permanently necessary and place in the hoses pocket the Lumia only if this is sufficiently large and not particularly tight. (But even then I would not walk around, let alone climb stairs.)
Optimal, the Lumia is only lifted in a handbag or larger jacket pocket, which should be a problem for many men in the summer.
On the other hand, the number of apps in the Windows store is still relatively small. Even if the offer is growing constantly and there are already many alternatives to well-known apps, especially games are almost impossible to find. They would be particularly good on the large display.
However, if you were to use the Phablet professionally, the free Nokia cards and the free Office package could be interesting for you. The change from the domestic Windows-PC to the Lumia 1520 with Windows Phone 8 should hardly cause problems, unlike other mobile systems. The large display and the superb battery performance are also ideal for business people, which is why the Lumia 1520 should offer a good deal for this target group.
Sound
Unfortunately, Only Mono Sounds
The sound of the Lumia 1520 is okay, loud enough and clear. Why, however, with such a large device only a single speaker was installed, although there is more than enough space, I do not understand. Especially if you want to watch a movie or play a game, the one-sided sound is not very nice.
Conclusion
Top Phablet At Great Price
Nokia has launched the  Lumia 1520 another Windows Phone, which has a very good display and offers more than sufficient performance. It is also not to fail in memory capacity and the camera next to snapshots also ensures that the digital camera remains in the future at home. Also at the processing and quality there is nothing to complain about and the equipment is generally noteworthy.
Bottom line, the Lumia 1520 remains a very good device, but for my taste is sold too expensive. For  744 euros  you get all sorts of technology, but in practice the difference to the smaller Lumias hardly occurs, which are partly much cheaper.
If you do not want to dispense with the large display and the long recharge time, and you can also be happy with the price, you get a very successful and recommended device. In any case, I recommend that you  watch the Lumia 1520 live around the corner before you buy it at the Cyberport Store and try to see if the size is appropriate for your own everyday life or if you do not want to go to a smaller device for sure.
Gallery
Reviewing the Nokia Lumia 1320
Source: www.digitalcitizen.life
Test : Nokia Lumia 1520, une phablet professionnelle sur …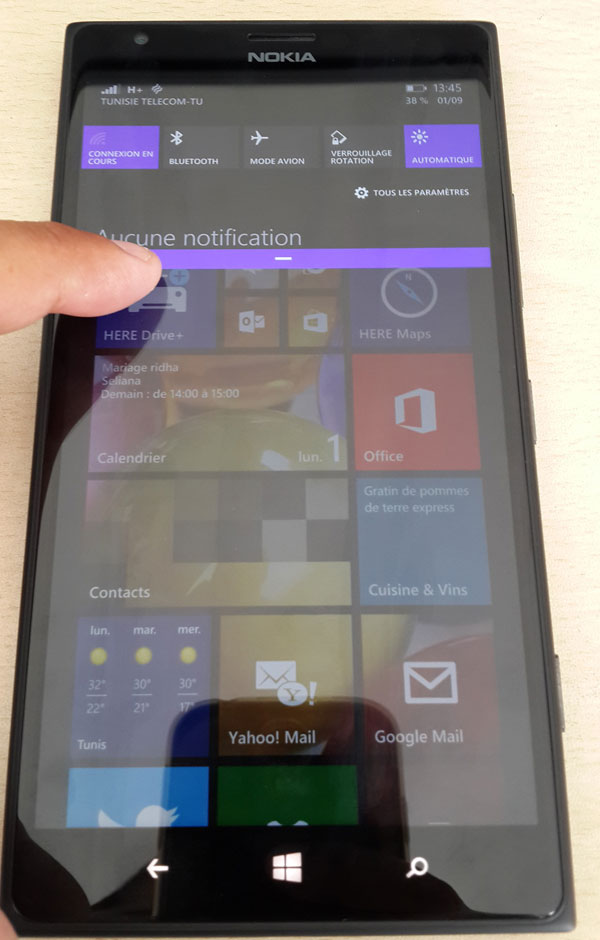 Source: www.tekiano.com
Windows Phone Archives | Page 5 of 5
Source: www.n8fanclub.com
Test : Nokia Lumia 1520, une phablet professionnelle sur …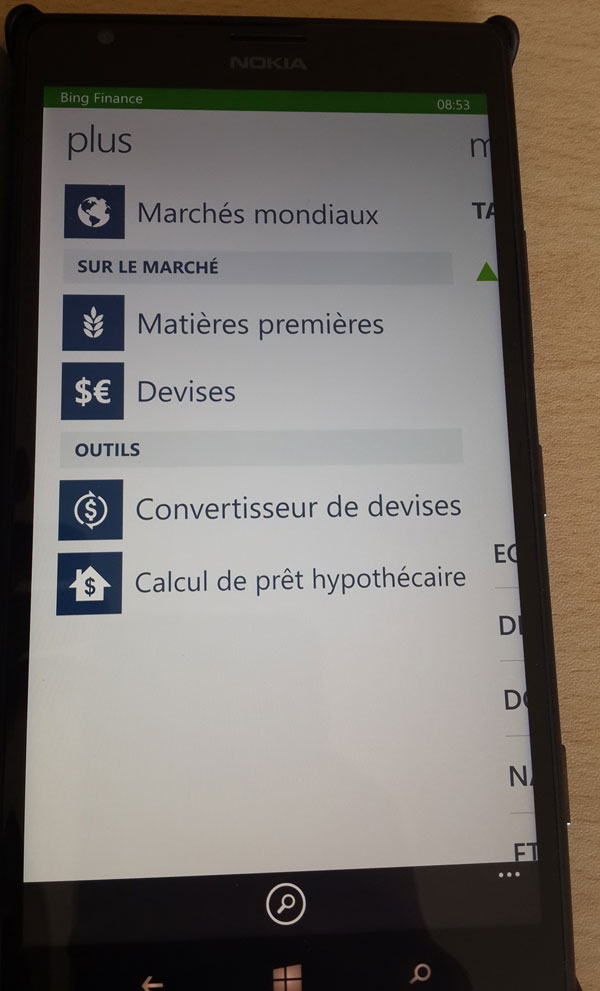 Source: www.tekiano.com
Test : Nokia Lumia 1520, une phablet professionnelle sur …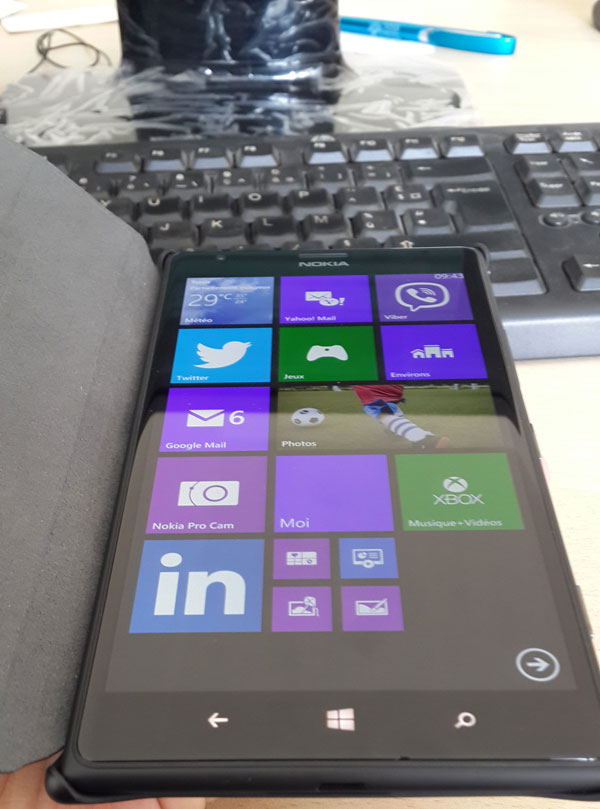 Source: www.tekiano.com
Nokia Lumia 1520 weiß: 14 Tests & Infos 2018
Source: www.testsieger.de
Nokia 1520
Source: culturevie.info
Test Nokia Lumia 1520 : notre avis
Source: www.cnetfrance.fr
Nowe informacje na temat phabletu Nokia Lumia 1520 …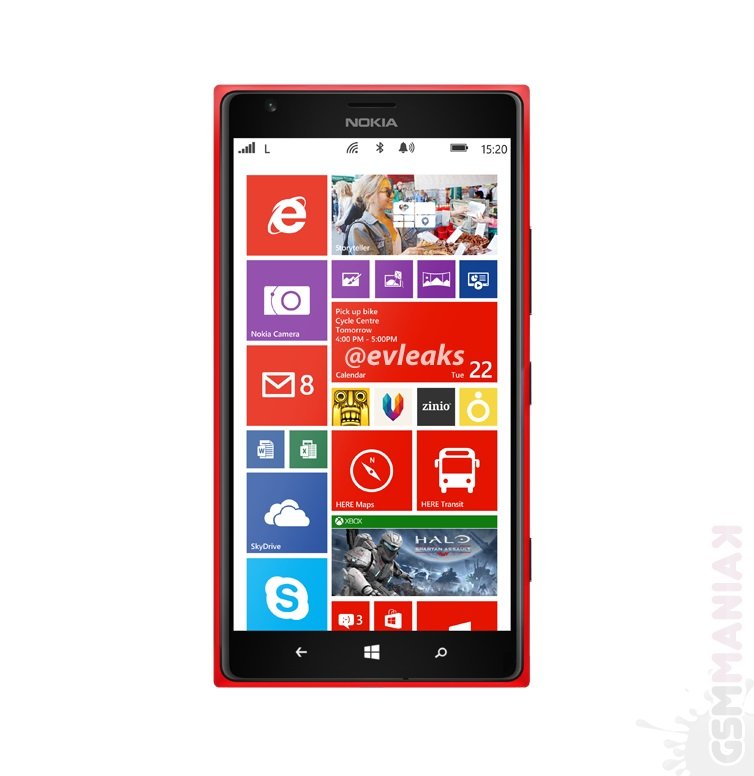 Source: www.gsmmaniak.pl
Nokia Lumia 1520: unboxing e prime impressioni
Source: www.pianetacellulare.it
Nokia Lumia 1520 Mini
Source: www.keyforweb.it
Nokia Lumia 1520 Windows Phablet Im Test Computer Bild …
Source: tax-download.b9ad.pro-us-east-1.openshiftapps.com
Kort testrapport Nokia Lumia 1520 Phablet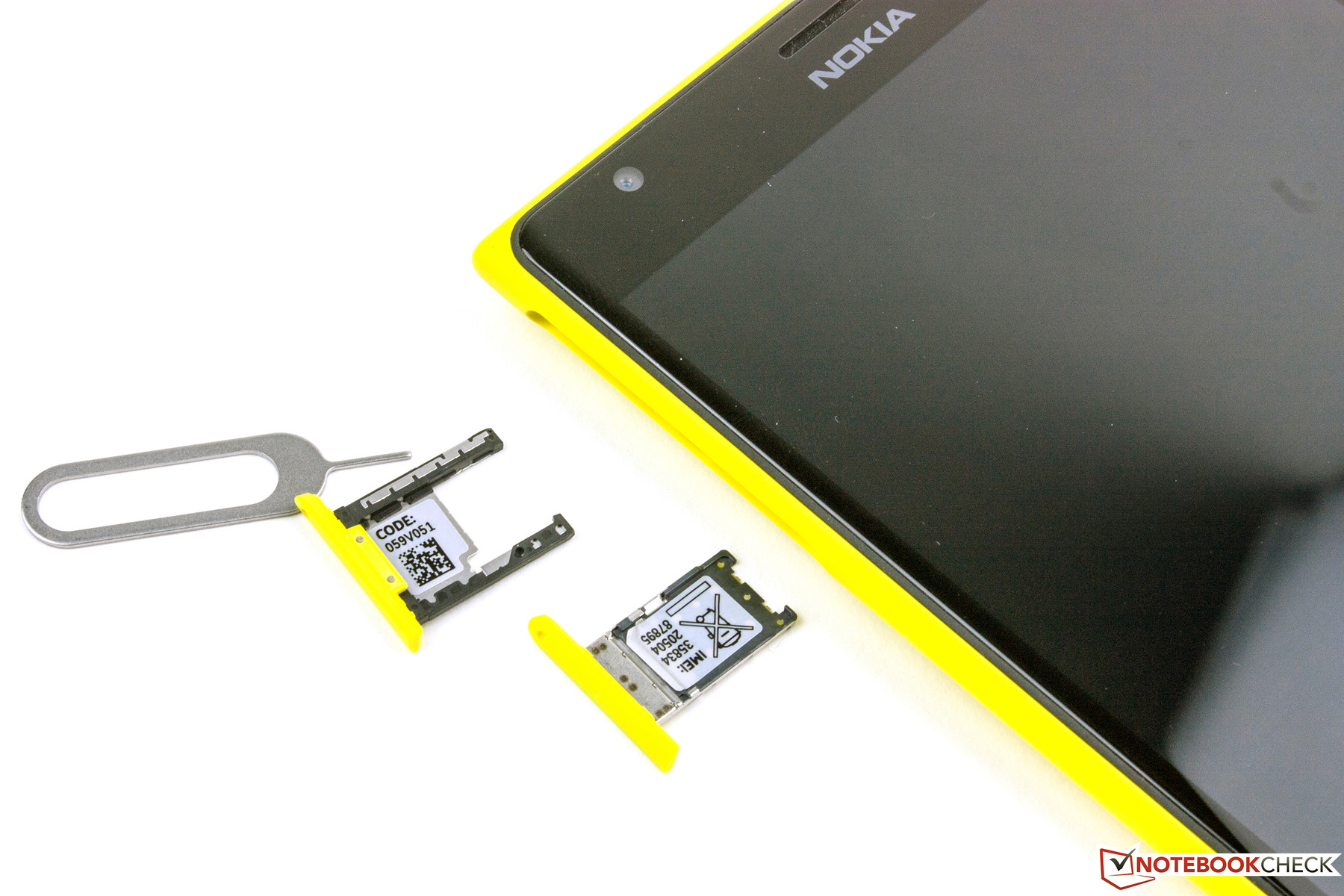 Source: www.notebookcheck.nl
[Review] Lumia 1320
Source: themetro.de
Nokia 1520, il super phablet in prova
Source: www.thedigeon.com
Nokia Lumia 2520 : Sirius aux côtés de Bandit ?
Source: www.top-for-phone.fr
Nokia Lumia 930: Eindrücke und Fotos
Source: www.computerbild.de
Lumia 1520 è il migliore nei giochi, battuto Galaxy S5 …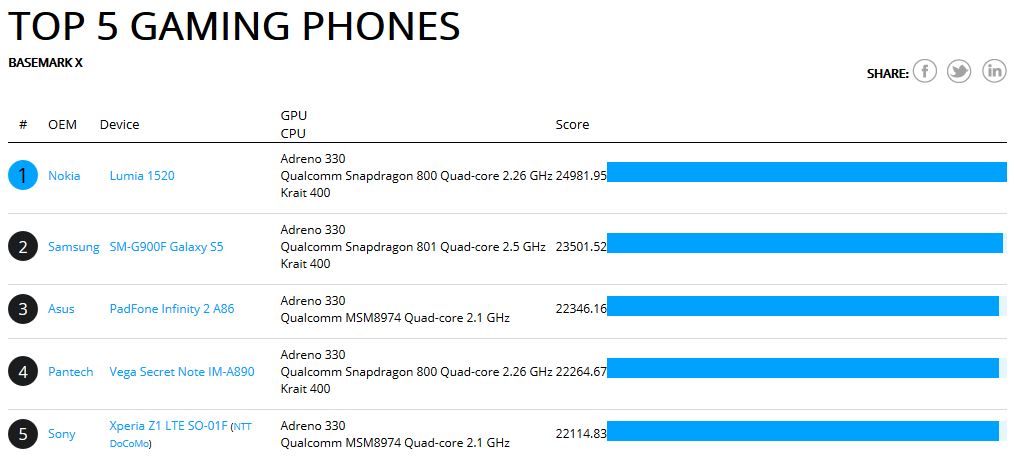 Source: www.windowsblogitalia.com
Groß, größer, Lumia 1520
Source: www.vodafone.de
Nokia's Lumia 1520 Windows Phablet: Some benefits worth …
Source: www.zdnet.com